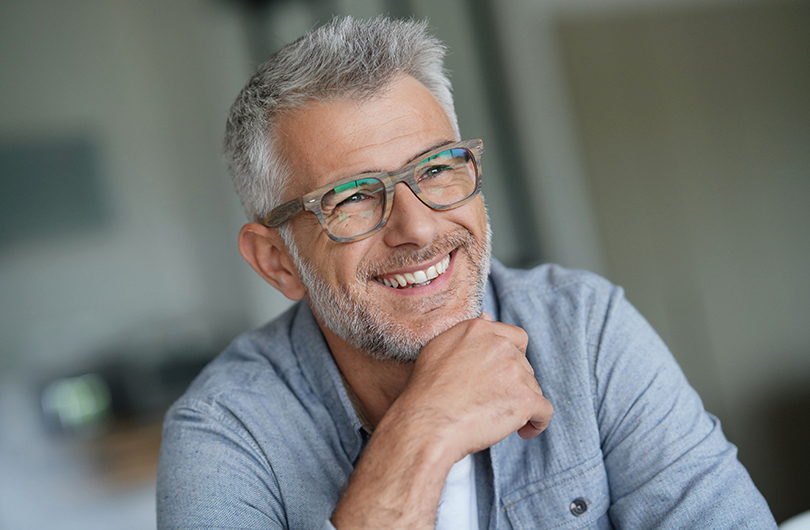 Are you missing teeth? Do you need a solution to replace some or all of your missing teeth?
Are you unable to have implants for some reason? At Family Gentle Dentists office in Woodhaven we offer complete and partial dentures as a tooth replacement option for our Downriver patients.
We have come a long way since your grandmother's bulky, artificial looking dentures. Today's dentures not only look more natural, but also fit better, last longer, and provide a reliable form of tooth replacement for many of our patients.
We know that having functional dentures is essential to maintaining your health and nutrition. We also know that our Downriver patients enjoy the outdoors, like to stay active, and want the confidence and reliability great dentures can provide.
Eating good food and speaking confidently depends on having reliable dentistry. No one wants to have an embarrassing moment due to old dentures that do not fit well.
Reliable Complete (Full) Dentures
Do you need your first complete (full) dentures or do you need to replace some ill-fitting dentures that no longer feel good? At our Woodhaven dental office, our dentists, Drs. Linda and Mazin Kizy, are highly skilled in denture and partial denture creation and replacement. We work with an excellent lab to make sure you receive dentures that look and feel great.
Complete dentures become necessary when you are missing all of your teeth on your upper or lower arch. We create full dentures from a pink (gum-colored) acrylic and individual artificial teeth.
We create your dentures especially for you. The shape, size, and color are customizable. Drs. Kizy will make sure your new dentures work well with your bite and provide both an aesthetic and functional solution for your tooth loss.
Are you getting sores from your current dentures? Your bone structure changes over time, and the dentures that fit you years ago may need replacing. Dentists and staff at Family Gentle Dentists can design updated dentures that fit well and look great.
Custom Partial Dentures
Partial dentures are necessary when you are missing a few teeth but still have remaining teeth. At Family Gentle Dentists in Woodhaven we will create your partial denture to work with your natural teeth and complete your smile. The results we want are comfortable and fully functional teeth so that eating and talking is a breeze.
If you have remaining natural teeth, dentists and staff at Family Gentle Dentists in Woodhaven will work with you to preserve them. Natural teeth help to prevent bone loss and maintain your facial structure. Your partial dentures will look like your natural teeth, so you do not have to worry about having awkward false-looking partials.